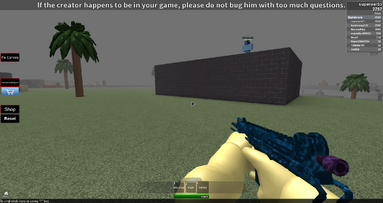 The CBJA7908 is the Pack a Punched version of the CBJ MS .
Description
Guaranteed to freeze your foes solid! At least for a few seconds.
Statistics
Magazine size: 60
Spare ammunition: 1800
Damage: 3 shots
Pros and Cons
Pros
Automatic
Reloads quickly
Temporarily freezes zombies with a single bullet.
Strong for an SMG
Cons
Expensive to obtain
Lag reduces firerate
Player Experience with this weapon
"It's powerful, it freezes, and it almost never needs an ammo box trip. One of the best weapons in the game" - N7Lugia
Ad blocker interference detected!
Wikia is a free-to-use site that makes money from advertising. We have a modified experience for viewers using ad blockers

Wikia is not accessible if you've made further modifications. Remove the custom ad blocker rule(s) and the page will load as expected.