Overview
The Mineshaft, often called the Cave, is a location in-game. The other locations can be found on the Map page.
Information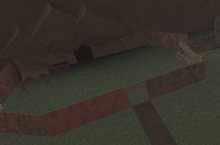 The Mineshaft is a major location in the game, as it has the one and only Eggnog Machine, and a Mystery Box.
Around the main Mineshaft is a Military Outpost. Presumably, the Mineshaft was used as a source of metals for the military so they could forge weapons or other resources. There's even a firing range, similar to the one in the highway outpost.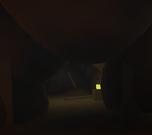 The main Mineshaft part is probably the easiest location to fortify in the game, as it has only one tiny entrance. However, this leaves only one exit, which can easily be blocked off by a horde that breaks in or by your own buildables. If Patient Zero teleports into the cave, you're probably going to die.
Ad blocker interference detected!
Wikia is a free-to-use site that makes money from advertising. We have a modified experience for viewers using ad blockers

Wikia is not accessible if you've made further modifications. Remove the custom ad blocker rule(s) and the page will load as expected.