Sniperquad97 , or 'Sniper', is a Wikia Editor and player of Stranded on Earth: The First Strike. He is probably know for his above average amount of cash and can be seen holding a AWP, PP-19, or VIP AK, and is always open to help new people.
His clothes are now a Purple jacket, Blue Adidas shoes w/ black pants, Libra (Zodiac) neclace, and Koala hat w/ green cap under
Note: I think I'm getting it more because of the .31415 but, I am not a hacker, I do not use cheats or anything dumb like that, I do not have the time nor effort to do that. I just no-life the game (play constantly), I don't hide from that part. (ALSO robo gave me the .31415, it has no value whatsoever, that's why I got it. You most likely will not receive money from admins°)
° = Unless it's robo because he throws money out willy-nilly n' stuff
I have special gun, check it out here:
Roblox stuff: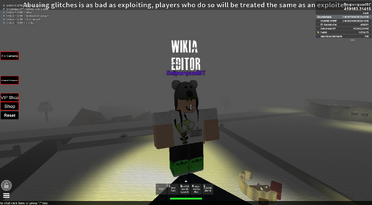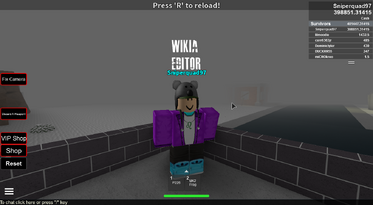 Ad blocker interference detected!
Wikia is a free-to-use site that makes money from advertising. We have a modified experience for viewers using ad blockers

Wikia is not accessible if you've made further modifications. Remove the custom ad blocker rule(s) and the page will load as expected.