Welcome!
This is my "Idea dump" where I will put my PaP Ideas and other interesting stuff
PaP Strikers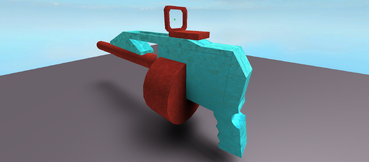 Double Mag size and reserve
Quick reload (Drum Mag)
Green dot sight
Extra damage to Crimson Spawns and Patient Zero
Neon Green Flashlight
Crimson and Teal coloring
Materials
You can find these across the map and are used to make buildables
Materials are saved in a GUI and don't take up space in your inventory c:
Possible places for materials:
Abandoned base (Tents): Cloth and Ammunition
Abandoned base (Cliff): Planks, wire, and Ammunition
Mansion/Mansion "workshop": Metal pieces and Planks
Hotel: Metal Pieces and Planks
Cave: Light bulbs and Planks
School: Planks, Cloth, and Light bulbs
They respawn after a certain amount of time
Ad blocker interference detected!
Wikia is a free-to-use site that makes money from advertising. We have a modified experience for viewers using ad blockers

Wikia is not accessible if you've made further modifications. Remove the custom ad blocker rule(s) and the page will load as expected.